Gotcha, Creep!
Group assignment completed at NSCAD University, with Daniel Lurvey and JD Boudreau
An educational game, created with two other groups memebers, to teach children (ages 8-12) about internet safety and child luring.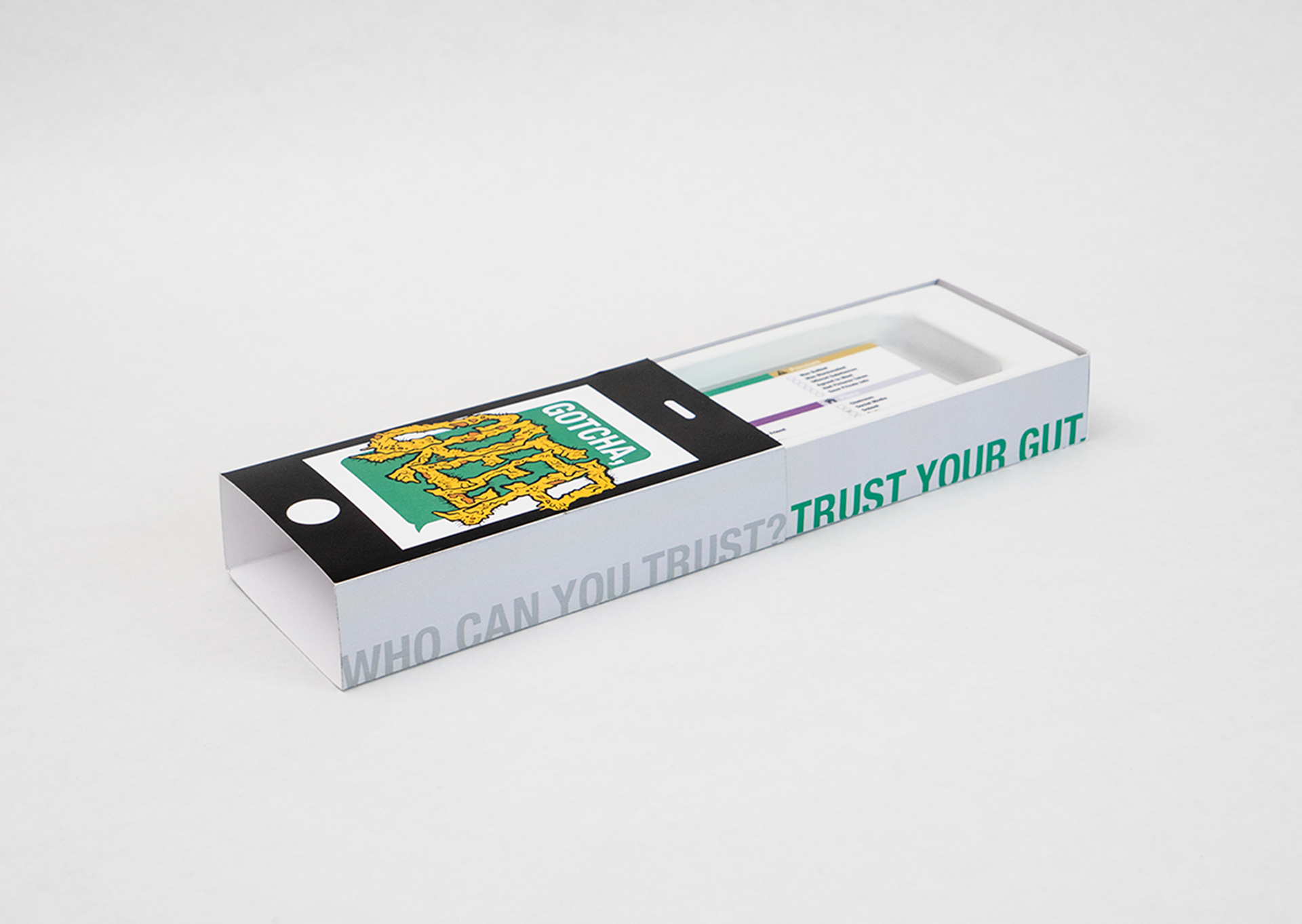 Project was brought to NSCAD Design Studio 3, by the RCMP looking to have a game for grades 4-6 to help with lessons taught in Nova Scotia South Shore schools.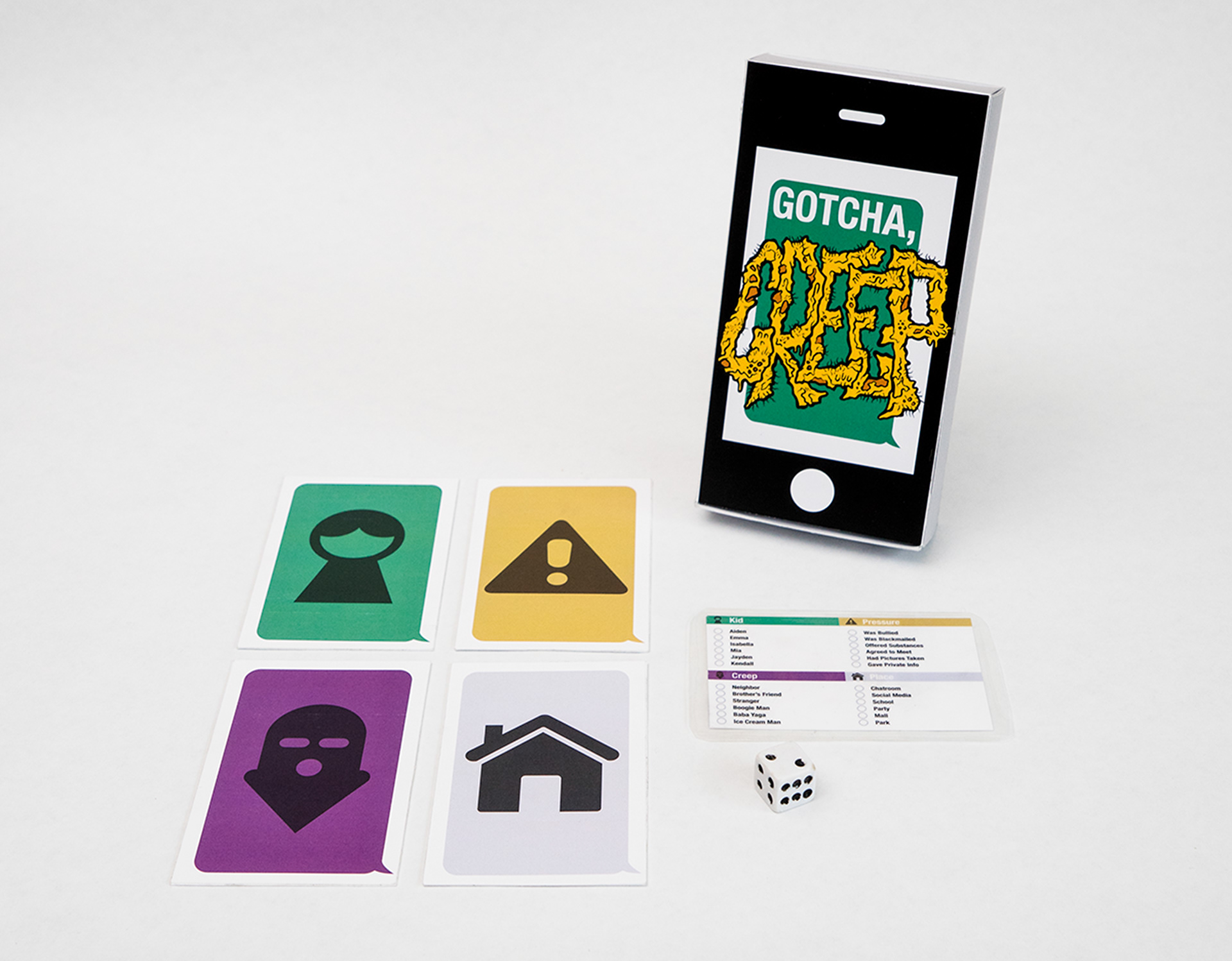 The final product is a card based game, with a high paced, high energy style, which keeps kids engaged through the entire game play and still teaches them about the dangers of the internet by the end.